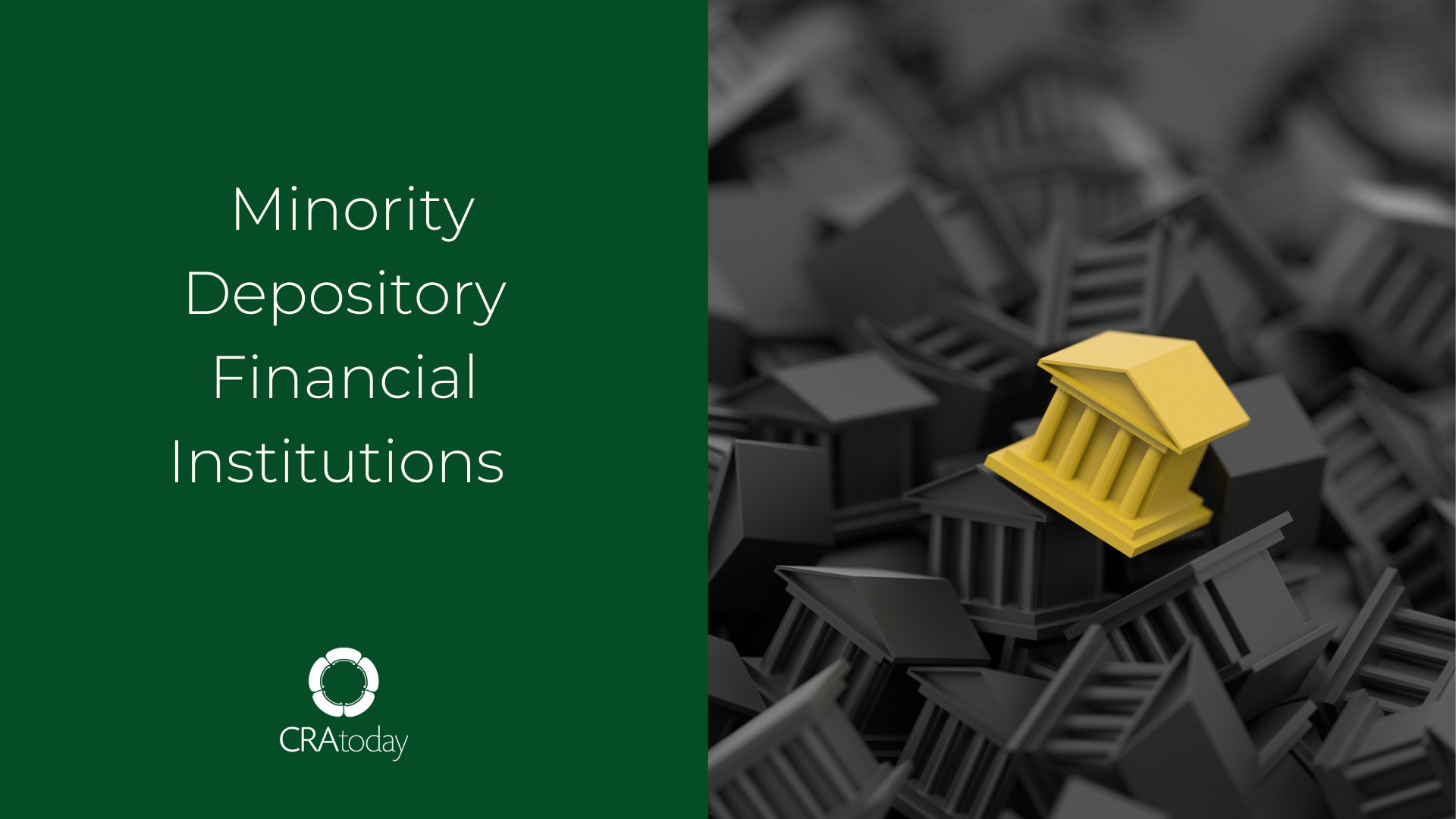 No, we are not out of our minds here. Placing deposits, making an investment or even providing a grant to a Minority Depository Institutions (MDIs) may count towards your CRA program. 
Well then, how does this work?  Today I'll share how partnering with a Minority Depository Institution can not only help you further support minority communities, it may help you uplevel your CRA performance and impact. 
Minority communities often have a higher percentage of unbanked households than other non-minority centric communities. MDIs have a mission to serve a predominately minority community to help families access the bank products and technical assistance services they need to become and remain financially healthy.  All MDIs are run by minority individuals, either through ownership or board membership, giving them a strong and unique relationship to the individuals and families they serve.  
Many MDIs are small banks with a need for access to capital and technical assistance to help them grow and expand their services to the communities they serve. Because of their size, MDIs can be as vulnerable as the populations they serve, according to the FDIC.
"MDIs, particularly smaller MDIs, have significantly higher cost structures than larger institutions and non-MDI community banks. MDIs and CDFI banks that serve financially challenged populations are often the first to experience the effects of economic downturns and among the last to recover."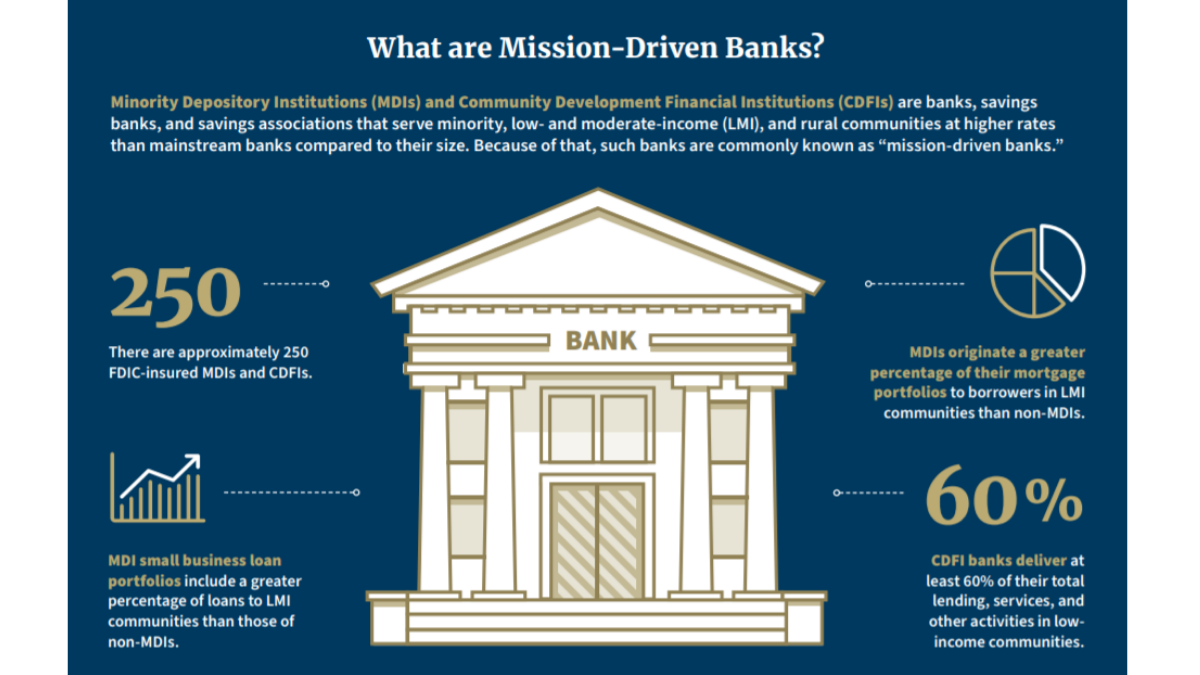 Source: FDIC: PR-125-2020 11/18/2018
Partnering with an MDI gives you the opportunity to efficiently extend capital to minority communities while helping to make the MDI more stable so it can continue improving lives in underserved markets. Your partnership could make all the difference to your community and your CRA performance.
There are many ways you can partner with an MDI, from capacity building grants to equity investment to technical support and other service opportunities. You may want to start off small as you build your relationship with an MDI by simply building a depository relationship.
Like CDFIs, investments in MDIs can provide your financial institution a return while providing needed capital to a community that's difficult for you to serve yourself.  Investment vehicles, such as equity investments and investment funds, along with deposits into an MDI can have a positive impact on an MDIs ability to lend and provide an income generating investment for your bank. Capacity building grants can also help an MDI increase lending or improve its infrastructure so it can grow and improve its service in the community.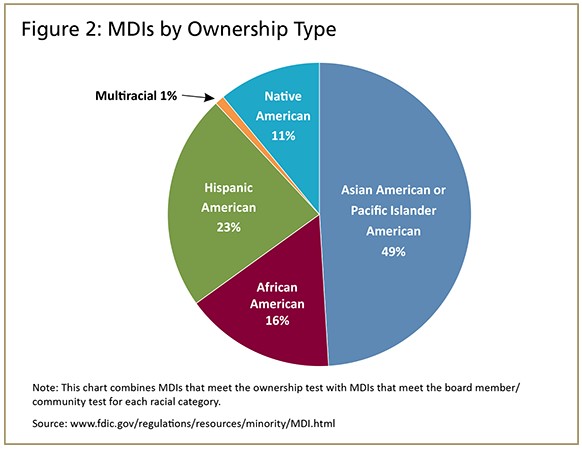 Your financial institution can also earn CRA service credit by offering technology support.  Organizations like yours have built positive relationships with MDIs by sharing technology solutions, such as technology to support loan origination and servicing, and collaborating on customer facing digital solutions, such as developing online banking tools. 
With the diverse needs of MDIs, your financial institution has the opportunity to earn investment, lending, and service credit. Look for ways to deepen your relationships with the MDIs in the communities you serve.  Visit the FDIC's MDI locator to find MDIs in the communities you serve today! 
Cheers to us and this work! 
Linda 
---
P.S. Did you see I have a free course for bankers who are new to CRA? Click the button below or share this article with a colleague that might have inherited their bank's CRA program and are not sure where to start!