Are you exam ready?
Outstanding: A Practitioners Guide to CRA Exam Readiness
is now ready to order!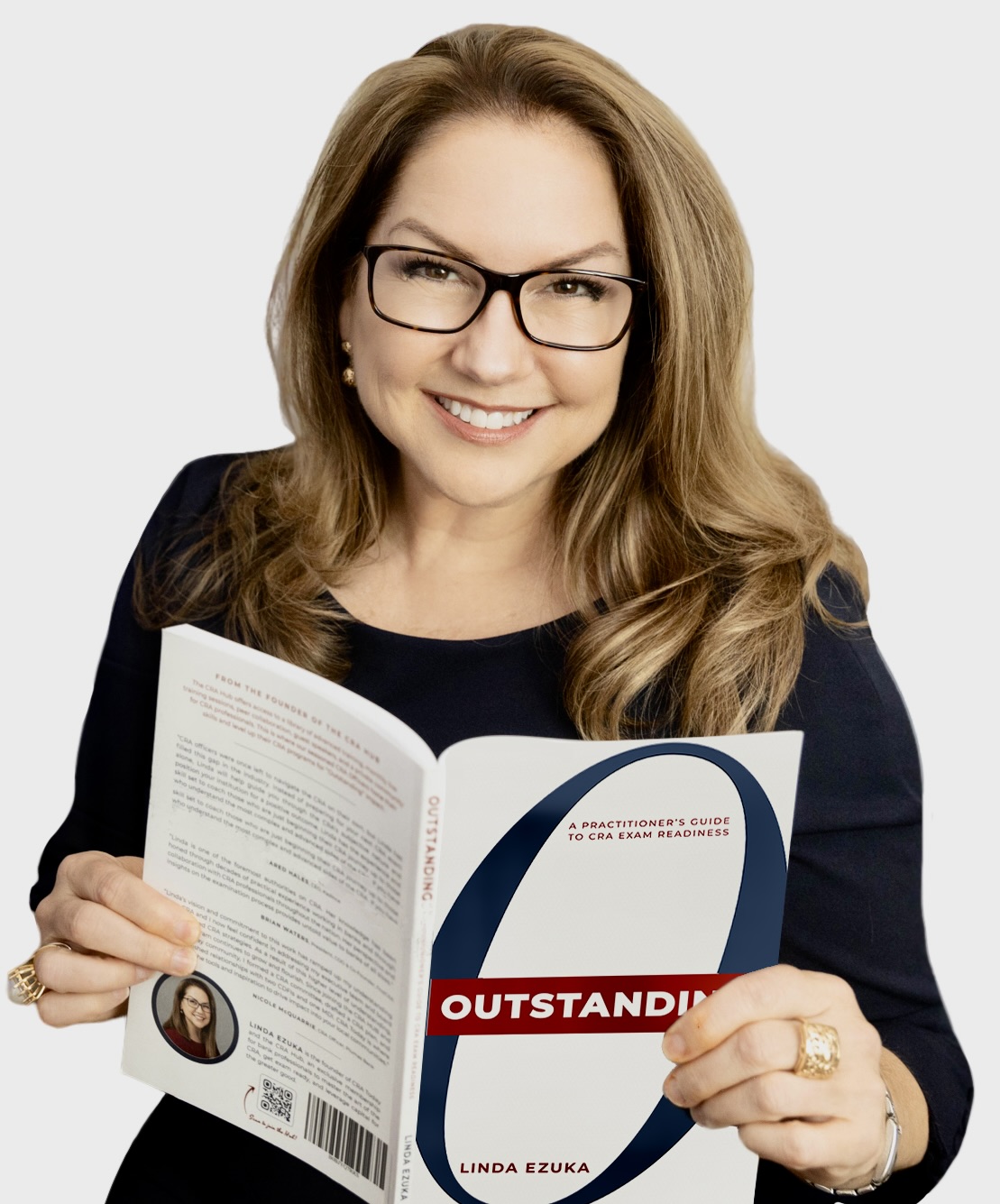 "Let's never forget the power of a dollar matched with a vision and relentless grit." ~ Linda Ezuka
About the Book
Outstanding: A Practitioners Guide to CRA Exam Readiness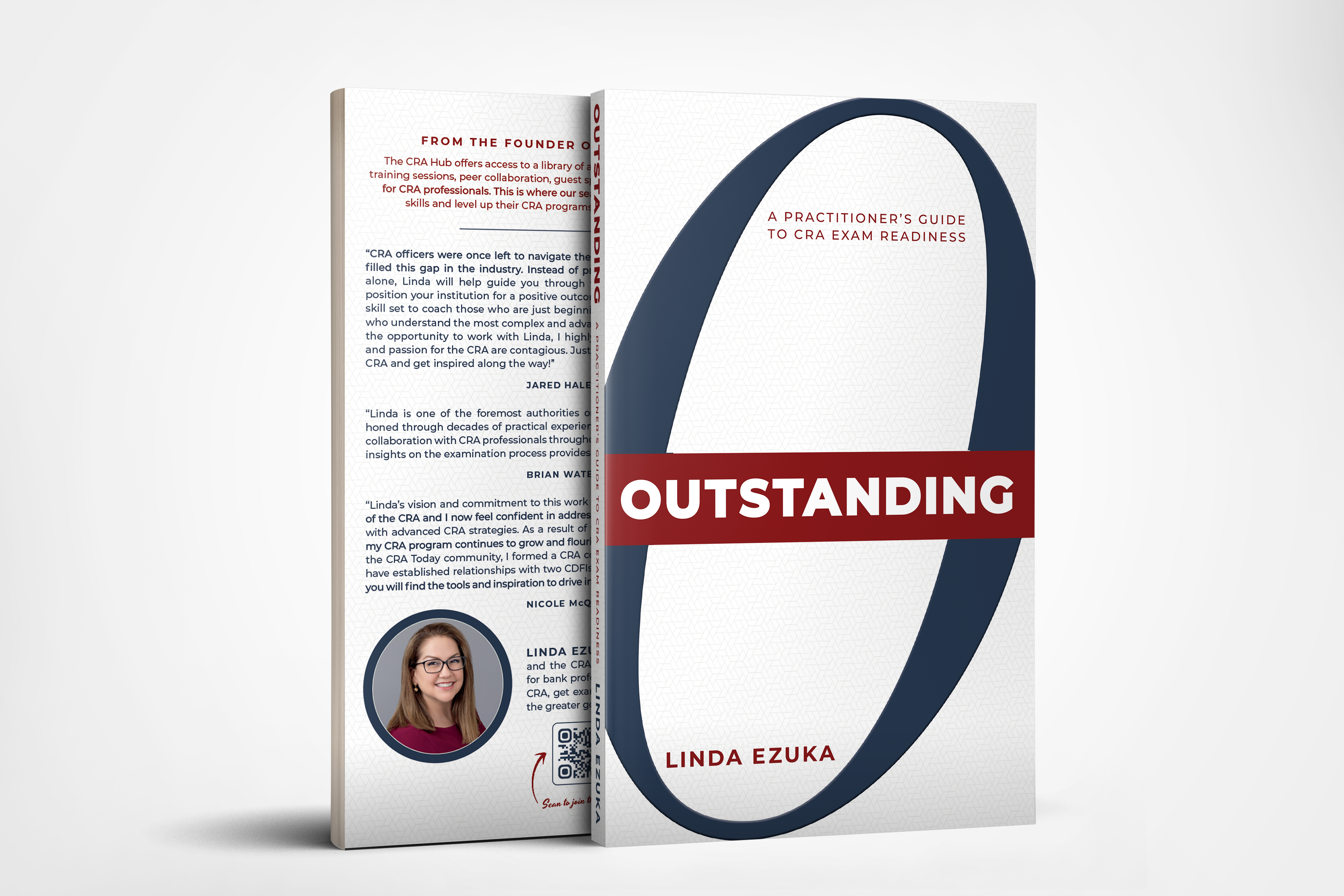 The CRA is the most subjective and often misunderstood consumer compliance regulation.
In Outstanding, Linda Ezuka demystifies preparation and readiness for the CRA examination process, using industry best practices and a little bit of regulatory pixie dust.
Outstanding
is about more than just CRA readiness.
You will also discover…
How to master the art of CRA program management even if this is your first exam or you're just starting out 


The

#1 tool for CRA exam prep!

The 3 most important foundational elements to build a successful CRA program


The simple strategies that will help you

reach CRA target goals, identify program gaps, and remediate your bank's deficiencies.


How to get

executive management buy-in to build a compliance culture with leadership from the top

Why you should never exclude internal stakeholders from your bank's CRA exam preparation


The

TRUTH about curating your impact story to ensure a solid CRA exam result

Where to find CRA-specific software solutions to help you efficiently collect, monitor, and report your CRA-specific data


How to

leverage the CIDR as the ultimate roadmap to exam prep

The winning approach to issue management

What to do if you need to defend your CRA performance


Curated tips from top

CRA practitioners in the field


And MORE!
"CRA officers were once left to navigate the CRA on their own, but Linda has filled this gap in the industry. Instead of preparing for your next CRA exam alone, Linda will help guide you through the CRA's subjective nature and position your institution for a positive outcome."
JARED HALES, CEO, Kadince  
"Linda is one of the foremost authorities on CRA. Her knowledge has been honed through decades of practical experience working in banks and through collaboration with CRA professionals throughout the nation. Her perspective and insights on the examination process provides untold value to banks of all sizes."
BRIAN WATERS, President, COO & Co-Founder, findCRA
"Linda's vision and commitment to this work has ramped up my understanding of the CRA and I now feel confident in addressing my executive team and board with advanced CRA strategies. As a result of this higher level of understanding, my CRA program continues to grow and flourish. Since joining the CRA HUB and the CRA Today community, I formed a CRA committee, drafted a CRA plan, and have established relationships with two CDFIs and one MDI. CRA Today is where you will find the tools and inspiration to drive impact into your local communities."
NICOLE McQUARRIE, CRA Officer, Plumas Bank
Linda Lewis Ezuka is the Founder of CRA Today and the CRA Hub, an exclusive membership for bank professionals to master the art of the CRA and transform communities through economic development. 
Linda also hosts the CRA Podcast, a podcast to elevate conversations around the Community Reinvestment Act. 
Ms. Ezuka has over 28 years of community development experience, with emphasis on: 
CRA compliance 

CRA on-site and remote training 

Community development finance 

CDFI initiatives 
She has led CRA programs for large banks and has consulted with banks of all sizes and regulators. 
Ms. Ezuka currently serves on:
The Board and Investment Committee of the HMSA Foundation 

The Advisory Board of the Patsy T. Mink Center for Business & Leadership. 
She was previously Chairwoman for the Board for the YWCA of Oahu, Hospice Hawaii and HCRC. She has also served on various nonprofit boards, focusing her leadership efforts on serving CDFls and disadvantaged communities. 
She is a CDFI NMTC and CDFI Reader, a Pacific Century Fellow, an SBA Financial Services Advocate of the Year Awardee, and a Pacific Business News 40 Under 40 Honoree.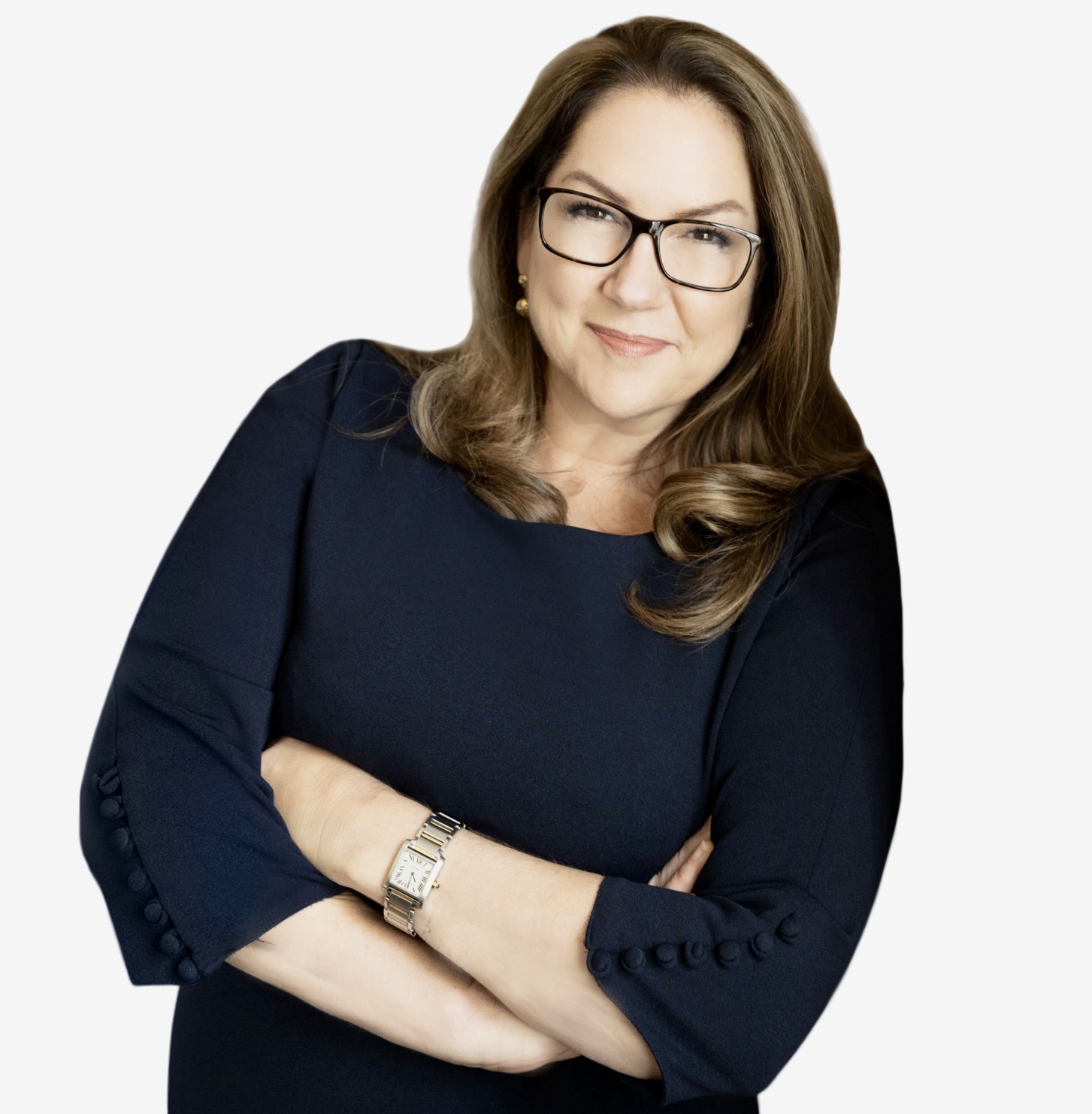 Trusted by Banks of All Sizes and Regulators