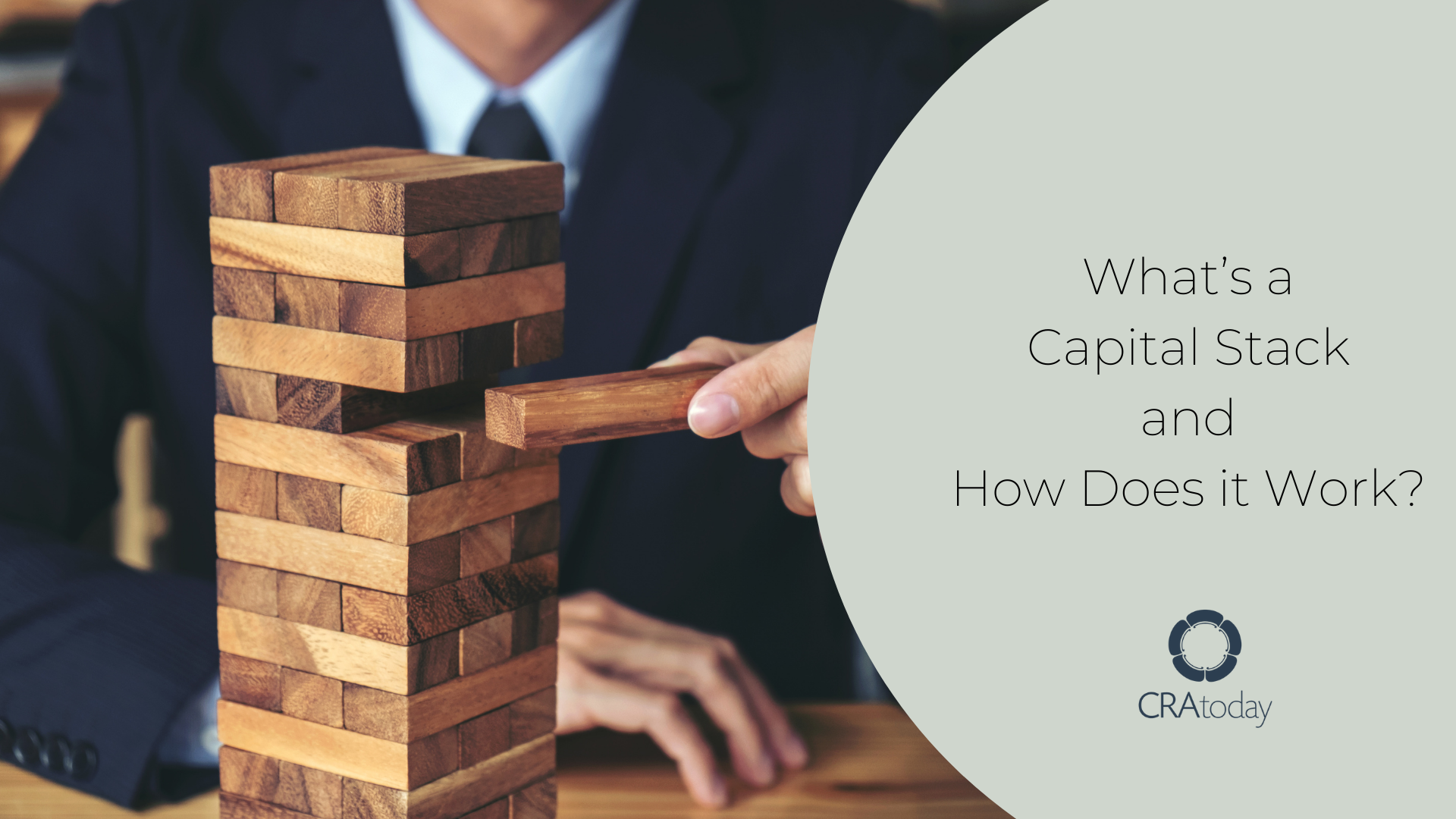 At some point in your journey as a Community Reinvestment Act (CRA) officer, you will likely find yourself involved in a community-based public-private partnership economic development project. When this happens, your bank may have the opportunity to finance the project.   
Pursuing these opportunities will help you grow your CRA program and expand your bank's community reach. Almost all of these opportunities will come with various sources of capital, and it's important to understand how stacking capital works and how to take advantage of this process to move the deal forward. 
A capital stack is the funding or investment structure of a project or within an organization. In this model, the various sources of capital are stacked on top of each other to enhance community development financing projects. Think of it as an actual stack of capital, with those investors willing to take the most risk at the top of the stack. A capital stack for a community development project might be made up of a combination of equity (such as grant funds from private or government sources), Community Development Financial Institution (CDFI)-flexible debt, and conventional debt. All these layers together make a community development loan possible.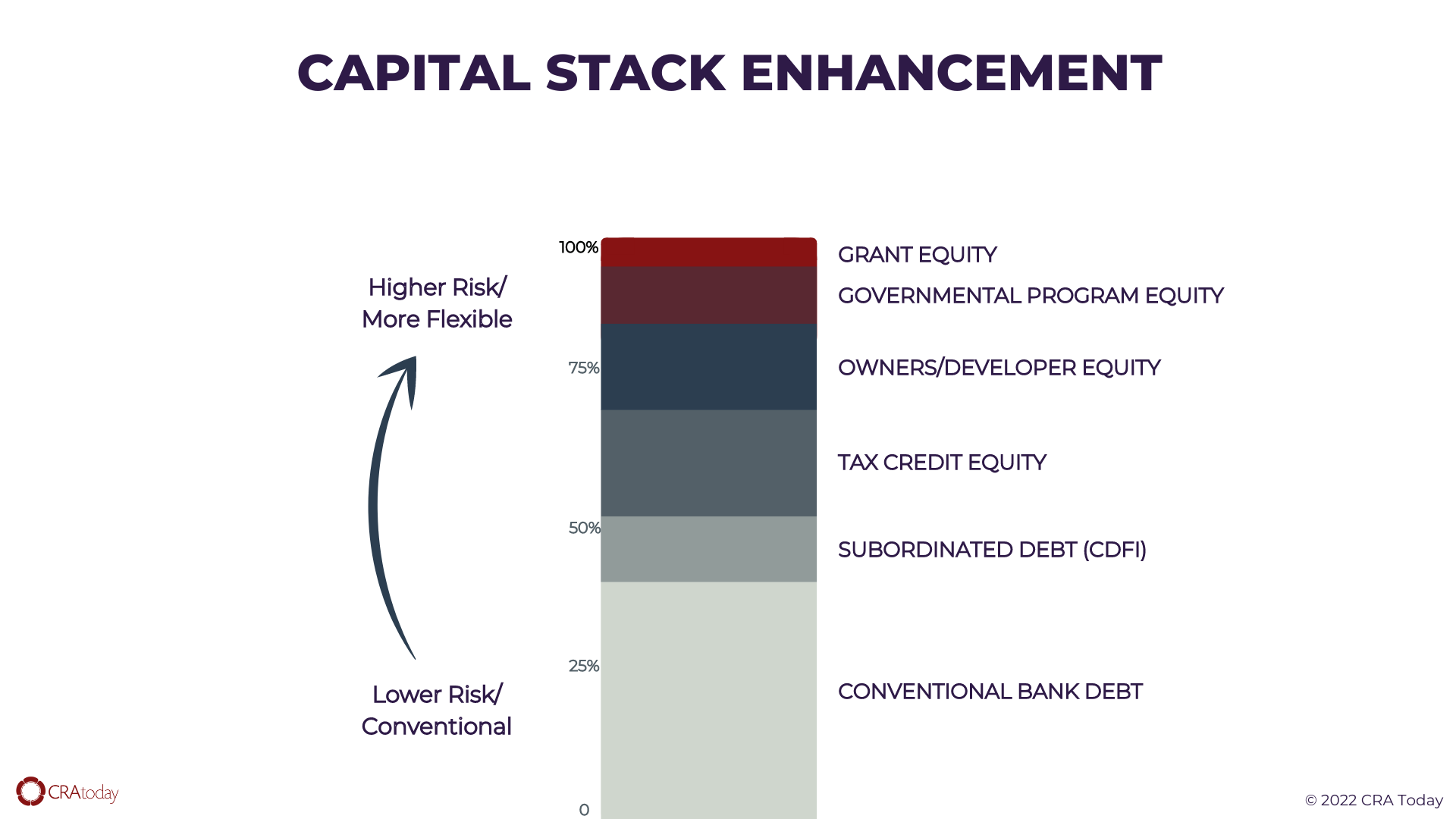 This CDFI Fund article is a great resource that illustrates capitalization strategies and opportunities to help you support the sustainability and growth of a potential capital stack.It also shows how each investment option is considered.
As the CDFI Fund explains, "Funders toward the bottom of the capital stack have first priority for repayment if the organization defaults on its obligations. Senior debt is debt secured by specific assets of the organization. Junior, or subordinated, debt is usually not secured by specific assets and will have less priority for repayment than senior debt claims in the event of default."
Unencumbered funds such as earned income, grant funds, or individual donations are considered equity and sit at the top of the capital stack. These funds are the last to get repaid in the event of a default. Equity in a community development project strengthens the capital stack and helps attract funders who bring in senior debt. 
Capital Stacks are critical to successful community development projects, such as affordable housing. According to a report from Terner Center for Housing Innovation at UC Berkeley earlier this year, "between 2008 and 2019, 80 percent of (affordable housing) developments layered between four to eight sources of funding (including equity)." Additionally, the study found that as the target family income for these projects decrease, the need for more complex funding options increase.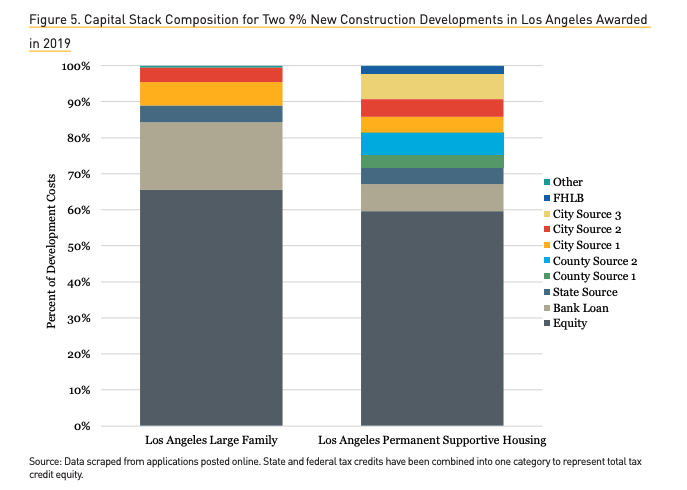 Understanding capital stacks and how they can make community development projects a reality will help you identify opportunities to diversify your CRA investments and community development loans, which will enhance your overall CRA program. Within your existing CRA program you may be able to identify opportunities for grant funding, or junior debt that can help your partners attract additional investors. Even if you can't afford to take on larger amounts of debt, you can start small and work your way up from there. 
---
CRA Today offers a wide variety of training and advisory services to help you master the CRA. Whether you are new(er) to the CRA or a seasoned professional, we stand ready to get your exam ready and help you drive impact into your local communities.