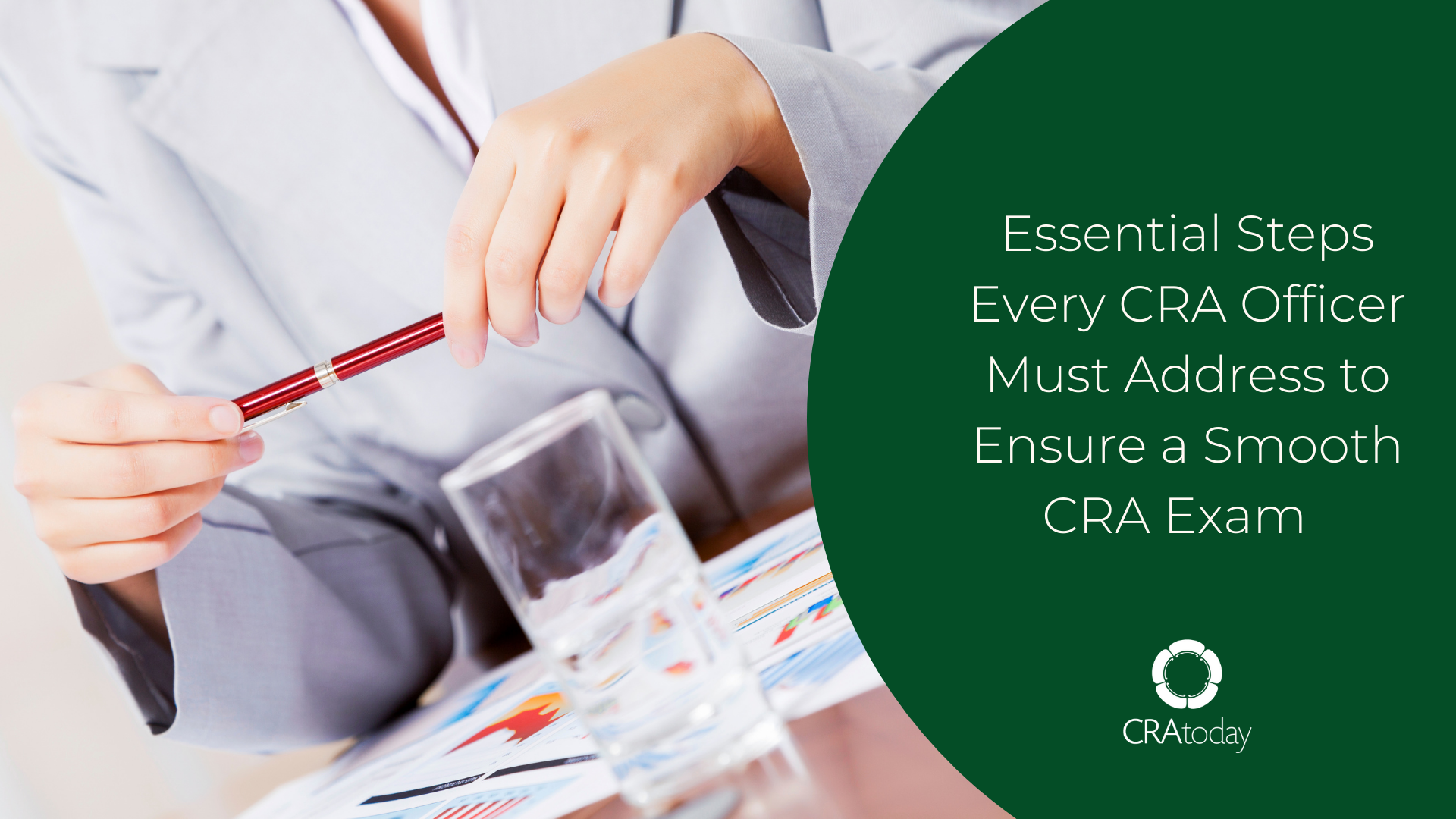 In last week's blog post, we outlined the milestones a regulator goes through during an exam. Now that you have a solid handle on how the examiners approach a CRA examination, it's your turn to anticipate their approach and ensure a smooth review of your CRA program and bank performance.
Announce upcoming exam to stakeholders.
It's imperative that your bank considers a regulatory exam as mission-critical and indicates that "all hands are on deck." Your role as a CRA Officer is to inform and engage all stakeholders in the preparation and site details associated with running a smooth CRA exam.
Inform Loan Operations.
Right after reaching out to executive management, the loan operations team is next up on your priority list. The loan operations division plays a key role in supporting the CRA data integrity review, so start early to avoid disruption of key loan origination processes.
They have an important job in uploading loan data and documentation for the data integrity review portion of the CRA exam. And it goes without saying, keep these valuable team members happy!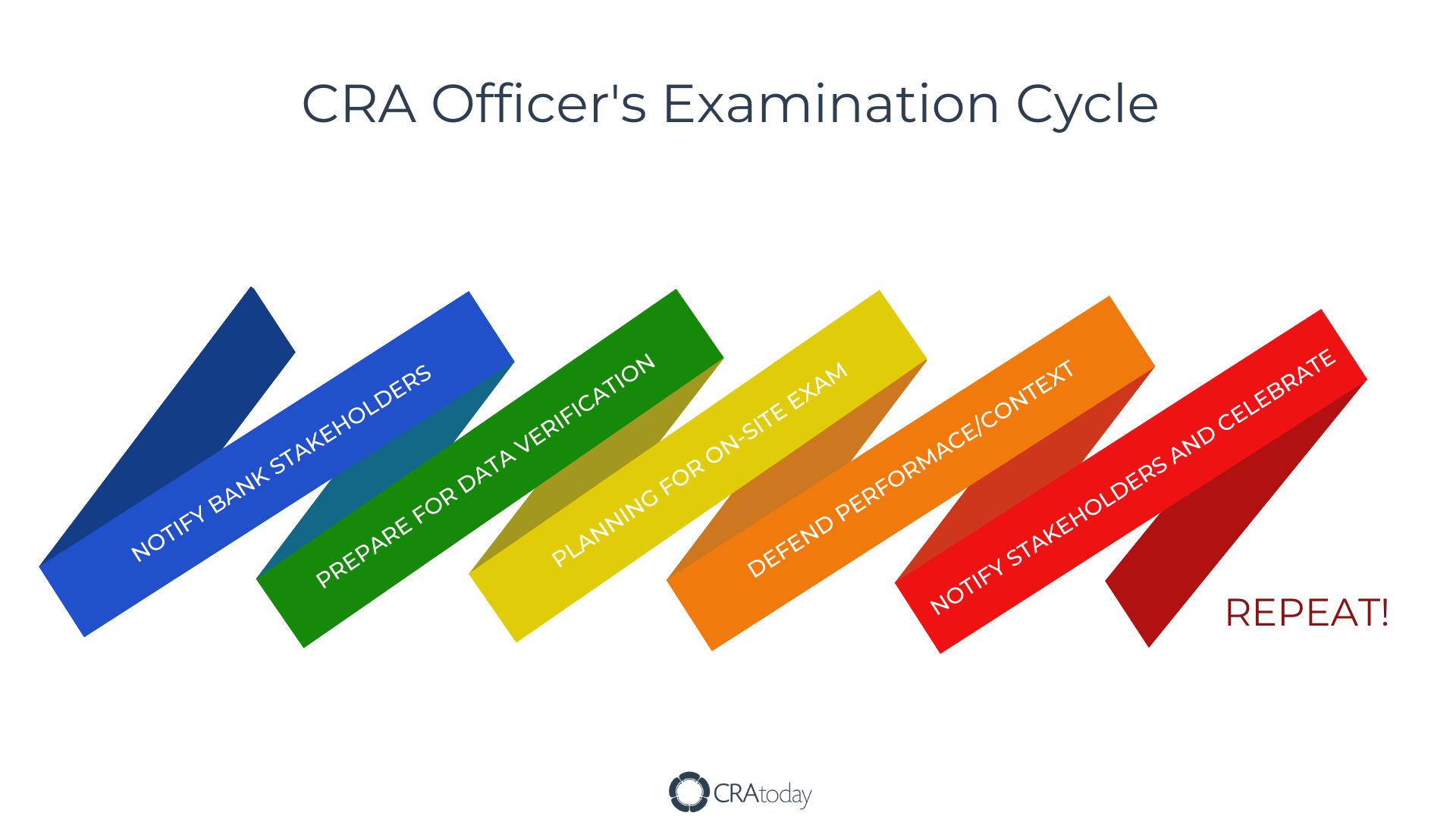 Prepare for Onsite Examination.
Making sure your examiners are well cared for is an often overlooked aspect of onsite CRA exams. Someday in the not too distant future, examiners will be back onsite. Reserve private conference rooms, parking, building access and even local menus to support their lunch breaks! 
Position and Defend Your CRA Performance.
No one knows your bank or your community better. Make sure you position your bank as having maximum impact during a CRA self-assessment. A CRA self-assessment is the number one strategy you can control to prove you are meeting the credit needs of your community and have a presumption of a rating in mind backed up with concrete evidence to support the same. The more time you put into the self-assessment, the better prepared you'll be for a solid exam outcome. 
Never leave your bank's performance entirely up to an examiner to uncover or figure out; it is too much of a burden given time and capacity limitations. Know your performance gaps and work with your key stakeholders to further support your efforts to serve and address key gaps for internal and external performance context. Your self-assessment is where you tell your CRA story and assert your presumptive rating so to speak. If you invest in this step and properly assess your bank's overall performance, you should have a good idea on your expected rating. 
Actively manage the onsite exam.
Our next blog post will focus on this critical aspect in detail, highlighting the use of a "CRA Exam Liaison."  We will also be hosting a CRA Exam Prep Workshop in October to learn how to manage all aspects of a regulatory examination. We've got you covered! 
Once you wrap up the exam and get your rating: celebrate with your key stakeholders, rest, plan, and repeat! Oh, and you need to develop a strategic path forward based on your exam outcome! 
Good luck!
---
Want more detailed guidance and access to best practices? Sign up today for CRA Today's CRA Exam Prep Workshop, registration is now open!