Community Development Loan Workshop
An estimated 95% of banks underreport their community development loans.
Join your peers and reverse the trend with our most popular workshop!
Enrollment for the Community Development Loan workshop is now open through August 9, 2022
Live Training Session, August 11th
CD Loan Challenge, August 18th 
Ask Me Anything Q&A Session, August 25th
All sessions held 11:00 am Pacific / 2:00 pm Eastern
Are you making the all-too-common mistake of leaving community development loans on the table, and underreporting the important work your bank is doing?
"Reviewing community development loans is Linda's superpower! She is the first person I reach out to when I need a second opinion or when I get stuck on CD loan qualifications."
– Sarah Pearson, Vice President, CRA Officer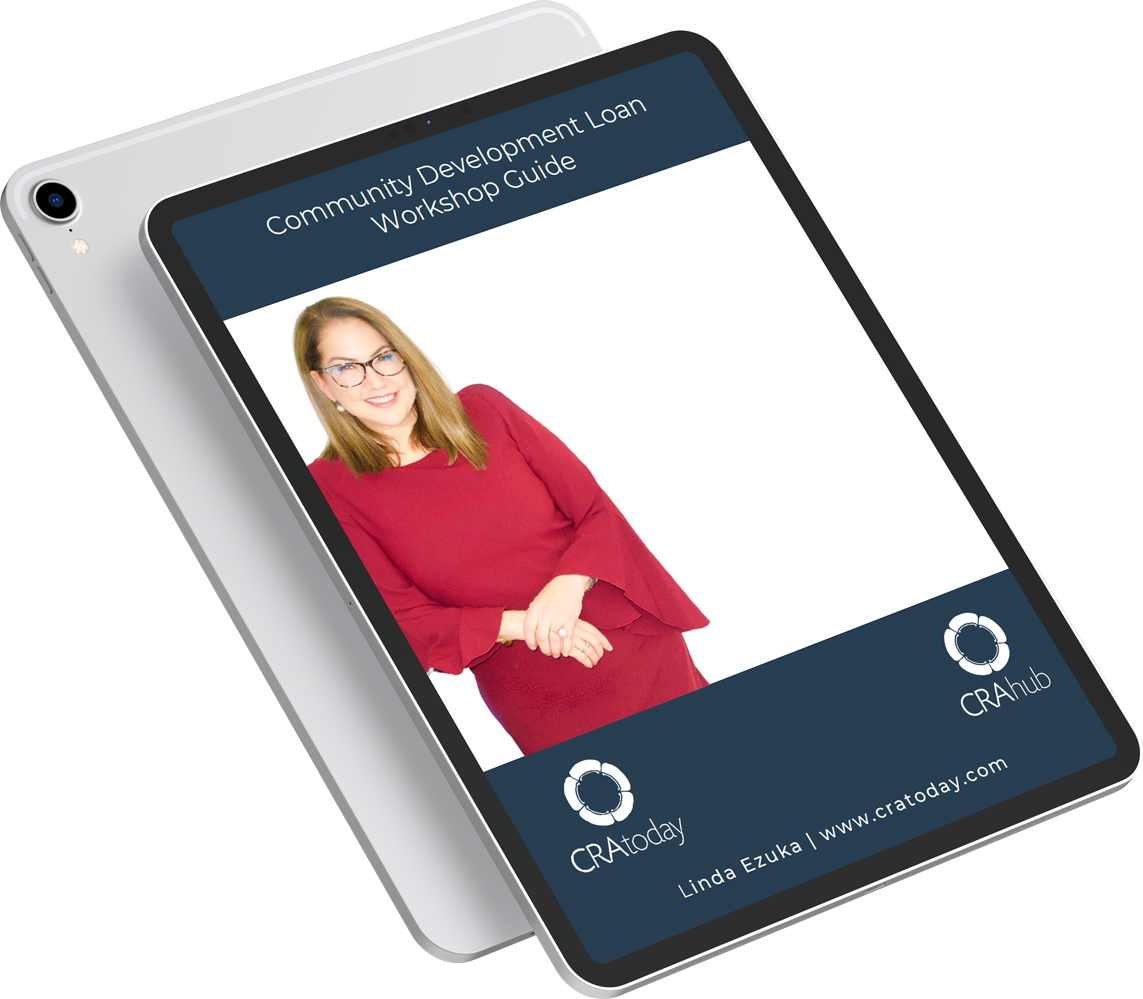 What to expect
As you know, many elements of the CRA are subjective and CDLs are arguably the most complex component of all.
That's why the CDL Workshop is fully interactive and tailored to you.
That means no pre-recorded content, flat Federal Register provisions or FFIEC.gov resources.
We're going to spend 3 weeks working through instructional training sessions and hands-on applied scenarios. You'll also have the opportunity to bring your questions forward, so you get practical experience that will continue to serve you once you're back at your desk.
By the end, you'll have the tools you need to not only maximize all eligible community development loans, but create a solid culture of compliance to serve your bank for many exam cycles to come!
Best of all, you'll have unrestricted access to the workshop materials through the end of the calendar year, so you'll be able to go back and recap any information you may need to revisit in context to your work at hand.